---
Student Emergency Assistance Program:
---
When funding is available, emergency assistance through the Student Emergency Assistance Program may help students meet emergency financial needs that would prevent students from continuing their education. The Student Emergency Assistance Program is coordinated through the CPTC Foundation. Please contact foundation@cptc.edu if you have questions.
The CPTC Foundation's Student Emergency Assistance Program (SEAP) is a first-come, first-served emergency assistance program. Once funds for each quarter have been exhausted, the application is closed until the following quarter. For students who do not qualify, we are currently referring students to community resources for rent/utility assistance.
Emergency funds have been donated to the Student Emergency Assistance Program by individuals and organizations interested in breaking down barriers to student success.
Please be sure to utilize all of the funding options we offer at CPTC. Both the Financial Aid and Workforce Development offices also provide funding assistance to our students.
The Foundation office is also able to provide scholarships to our students. Please visit our scholarship page for further information.
Conditions:
The Student Emergency Assistance Program will cover emergency non-academic needs (rent, utilities, medical/transportation emergencies, childcare, etc.) up to $250 per quarter with a maximum of $500 per academic year (Summer quarter - Spring quarter). There is a lifetime cap of 4 years or $2,000 in assistance to any single student.
Checks will be made payable to the company owed, and will not be issued to students directly.
The Student Emergency Assistance Program may not be used for tuition, books, or program supplies. Please apply for Financial Aid and scholarships to help with these expenses. Please see below for information on the Emergency Book Fund.
Emergency assistance recipients will be asked to write a thank you acknowledgment for the Foundation Board.
Emergency assistance is not required to be paid back.
Please note, the following expenses are NOT covered by the Emergency Assistance program: tuition and fees, books, program supplies, mortgage payments, clothing, monthly subscription services including phone, internet, cable, car insurance, PO boxes, Netflix, etc., cosmetic vehicle repairs or any vehicle repairs that are not directly related to the safe operation of the vehicle to and from class.
Eligibility:
We are able to provide support to students who:
•  Are enrolled full-time (12 or more credits).
•  Are enrolled in a financial aid-eligible program.
•  Have completed six or more weeks of full-time enrollment at CPTC.
Please note; In order to provide emergency assistance, we must first receive documentation of your past–due bill (rent, utilities) or invoice for emergency expenses (medical, transportation, child care, etc.)
Emergency Book Fund
When funding is available, emergency assistance for books through the Emergency Book Fund may help students replace stolen books and/or program supplies on a case by case basis. Funding is first come first served and subject to verification of stolen academic supplies. Students must meet the same eligibility requirements as listed above for the Student Emergency Assistance Program. Please contact Advising and Counseling for questions about eligibility or an application for assistance (please use the same application as available above).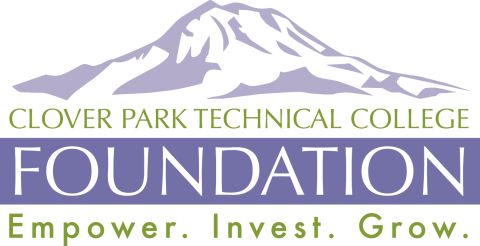 ---
Office Hours
The CPTC Foundation office is located in Building 19, room 101 on the  Lakewood campus
Monday – Friday: 8:00 a.m. – 4:30 p.m.
Contact Us
foundation@cptc.edu
253-589-6082
 
---
Foundation Staff
Cathy Purcella
Foundation Executive Director
cathy.purcella@cptc.edu
253-589-5545
Kenzie Armstrong
Foundation Associate
kenzie.armstrong@cptc.edu
253-589-6083
Tanya Petrov
Foundation Accountant
tanya.petrov@cptc.edu
253-589-5683
---
Learn more about us: