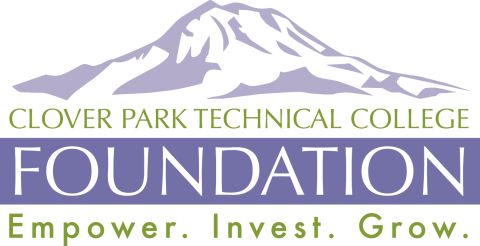 Welcome to the Clover Park Technical College Foundation.
The mission of Clover Park Technical College Foundation is to engage with our community to provide students educational opportunities while aligning with the mission of CPTC.
Your investment gives students the power to grow. Please join our generous donors and business leaders by making a donation today.
---
Upcoming Event: Thursday, November 2, 2023
---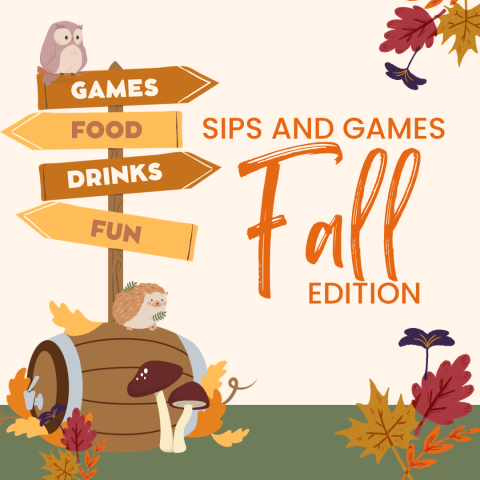 Sips & Games: Fall Edition
The Clover Park Technical College Foundation will be hosting an evening of games, food, drinks, and fun to honor the fall season and our CPTC community!
Being held at McMillin Farm in the Puyallup Valley from 4 p.m. - 6 p.m., conveniently only 15 minutes away from our CPTC South Hill Campus. We can't wait to see you there! 
This event is free to attend but registration is required due to event space capacity compliance.
McMillin Farm
12517 State Route 162 E
Puyallup, WA 98374
4 p.m - 6 p.m.
---
About us:
---
Our Mission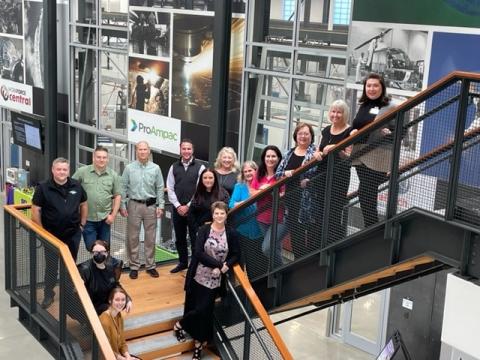 Clover Park Technical College Foundation ensures the opportunity for the education of tomorrow's workforce.
Changing Lives
The Foundation changes lives by:
Introducing new friends and future supporters to the college
Empowering students and helping them stay in school with scholarships and emergency assistance funds.
Contributing to college-wide programs and initiatives.
Supporting employee growth, development, and appreciation.
Our Role Today
Public higher education is funded through a public and private partnership. Public colleges depend on state funding, student tuition/fees, and auxiliary enterprises to operate. Only 60 percent of the College's operating budget is made up of state funds. With state budget reductions, private financial support is more important than ever, and the Foundation's commitment to helping close this funding gap is vital. To accomplish this, we look to our community to help support our initiatives. In turn, we return that investment by supporting the educational goals of our students and helping them to become contributing members of the community.
Governance
The Foundation is governed by a volunteer board comprised of local business and community leaders and is guided by an executive director. In addition, some college staff serve as Ex-officio directors, lending expertise to the Board. Director's biographies are available:
The Clover Park Technical College Foundation is a 501(c)(3) non-profit organization dedicated to the needs of the Clover Park Technical College students & programs.
Bronze Seal of Transparency
The Clover Park Technical College Foundation has earned the Bronze Seal of Transparency!
---
Areas of Support:
---
Annual Giving/Emerging Needs
Contributions to the Annual Giving campaign support the emerging needs of Clover Park Technical College. Priorities are determined by the Foundation's Board of Directors and support CPTC's strategic plan. A gift to our annual giving campaign allows the CPTC Foundation to address the greatest needs of the college, resulting in a significant impact.
Scholarships
Scholarships enable students to focus on their education by lessening their financial burden. Scholarships are merit based and competitive. Students must maintain at least a 2.0 GPA at all times. Scholarships are awarded on a quarterly cycle with a minimum quarterly award of $600. Named and endowed scholarships have also been established by and in support of specific programs. Some scholarships are for specific groups of students (i.e. veterans, single parents, need based, women, international, etc.) For more information on contributing to an existing scholarship fund, or establishing a named scholarship, please contact the Foundation Office for specific guidelines at 253-589-6082. A donation can be made in any amount to our general scholarship fund through the donate now button on our website.
Emergency Assistance
Emergency Assistance: The Student Emergency Assistance Program is available to help students alleviate emergency needs that would otherwise prvent themf rom continuting their education at Clover Park Technical College. Student Emergency Assistance covers emergency needs including rent, utilities, medical, transportation, childcare, etc.
Emergency Book Funds: The Emergency Book Fund provides funding for students seeking replacements for stolen books/program supplies.
Emerging Butterflies: The Emerging Butterflies fund provides support for the basic needs of children of CPTC students (diapers, wipes, cold weather clothing, etc.) – This fund benefits children enrolled at the Hayes Child Development Center.
Student Food Pantry: The Student Food Pantry fund provides financial support to the student food pantry at CPTC.
Holiday House: The Holiday House fund helps provide holiday gifts for the children of students attending CPTC during the holiday season.
Faculty Development
These funds provide faculty with resources to participate in professional development activities, allowing them to exchange knowledge, keep teaching and industry skills current, integrate technology, and enrich their classrooms.
Programs
With more than 40 programs offered through CPTC, these funds help keep our programs current and relevant. Program funds are allocated based upon a list of needs determined by college leadership for each program. To donate to a specific program or to find out more information, please contact the Foundation Office at 253-589-6082.
Legacy
A gift of $12,000 to any of the above areas may be endowed, with investment.