---
Your Impact
---
Since COVID-19, the CPTC Foundation has supported our students by providing scholarships and emergency assistance to students in need of financial support. In response to the demand for rent, utilities, medical, transportation, internet, and food resources, the CPTC Foundation partnered with CPTC's ASG to allocate a matching gift of $75,000 toward our student emergency assistance budget, ensuring our students were able to stay on track with their degrees and certificates. As a result of generous support from our community this year, the CPTC Foundation has helped provide $118,000+ through 183 student scholarships, and more than $172,000 in emergency scholarships.
---
Student Stories:
---
Clover Park Technical College Foundation has assisted thousands of individuals to successfully obtain their educational and career goals through the financial support of our community and donors. With your support, the CPTC Foundation has awarded over $1,220,000 in student scholarships since 2005 to more than 2,000 students. Below, you can meet some of the students who have been able to reach their academic goals thanks to the generosity of donors like you. Learn more about the impact of student scholarships in their own words.
Anume Agamini
Program: Practical Nursing
Scholarships: Ruth Murphy Evans Nursing Scholarship (Spring 2021)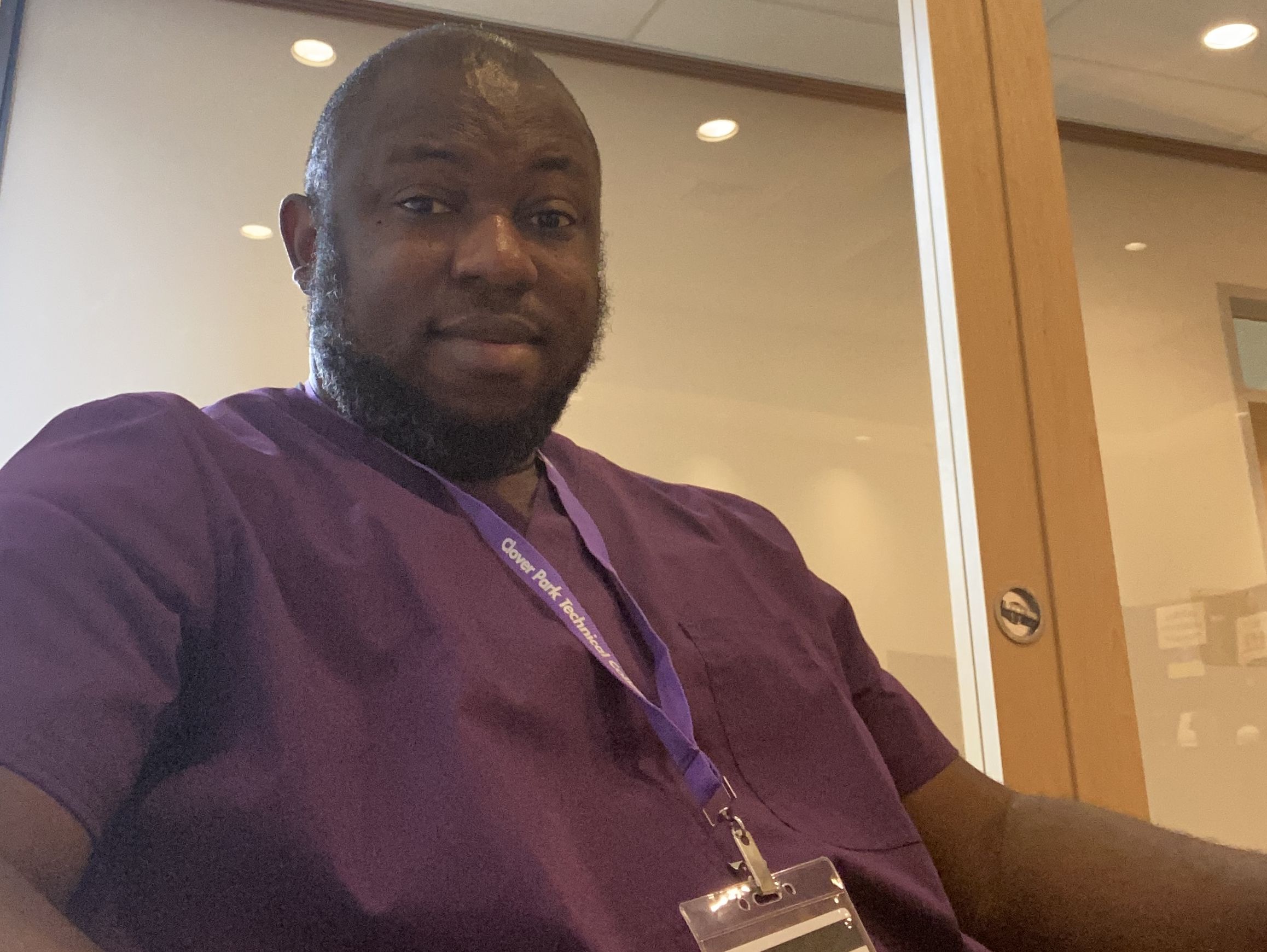 "My name is Anume Agamini, an international student from Nigeria. As a child, I had received an overdose of the polio vaccination. This almost crippled me as I lost use of my left leg, thankfully I regained the use of my left leg but not without some damage. This birthed my desire to study nursing, and the desire to care for people. I also hoped, perhaps I would advance enough to find a cure to reverse the damage as my left leg is smaller in size when compared to my right leg. I am currently in the Practical Nursing Program at Clover Park Technical College, pursuing that dream.
I came to the United States being sponsored by my parents in 2015. However, due to unforeseen rapid drop in oil prices, the economic recession in Nigeria, and the pandemic, business has gone down for my parents, making it increasingly difficult to pay tuition and buy books to fulfill this dream. My dream of becoming a nurse is increasingly threatened due to financial constraints. I currently work on campus as a building monitor, which helps me with feeding and paying a few bills but is not enough for books or tuition. It has been a challenging period since 2020. Stress levels went up for me and consequently I developed high blood pressure, and I'm currently on medication for that.
I am so grateful to you for your kindness and support with this scholarship because this will help lighten the load and gives me much-needed hope that my dream of becoming a nurse can continue and stay alive. I hope to complete my Practical Nursing this summer and pursue a Registered Nursing or bachelors in nursing program in the near future. It is my prayer that your pockets will never run dry and that God answers the prayers and goals you have too."
Ian Jimmink
Program: Aviation Maintenance Technician
Scholarships:
Boeing Scholarship (Spring 2021)
Avon & Cecil Sharpe Memorial Scholarship (Winter 2021)
Hamilton Family Scholarship (Fall 2020)

"After years of working toward college, it is exciting to see the many organizations in my community who are committed to developing an educated workforce and seeing students realize their dreams.  Being a full-time college student, my opportunities for earned income are limited.  Your generosity allows me to continue to focus on my studies without financial concerns hindering my progress.
My road to college has been a long one.  Learning disability plagued my early academic career and forced my parents and me to search for alternative methods of study.  Through the flexibility of home-education, the breakthroughs of modern research, and connections to others who experienced similar difficulties, I began succeeding in my courses, regardless of whether they consisted of online learning, self-study, or even conventional class settings.  Today, I am over half-way through my college program.
Growing up in the Puget Sound Region, I developed an interest in aviation at a young age.  I am currently enrolled in the Aviation Maintenance Program at Clover Park Technical College.  I hope to obtain an Associate Degree and an Airframe & Powerplant license at the end of my course of study.  I want to serve the Washington State aviation community as an Aviation Maintenance Technician while I earn a pilot's license.  The culmination of my dream is to serve as both a pilot and mechanic with a non-profit aviation organization supporting humanitarian projects in developing countries.
I am profoundly thankful for the commitment and leadership you have shown in our community.  Your investment is making a great difference in shaping the workforce of the future and the future itself."
Sumire Tesar
Program: Practical Nursing
Scholarships: Ruth Murphy Evans Nursing Scholarship (Spring 2021)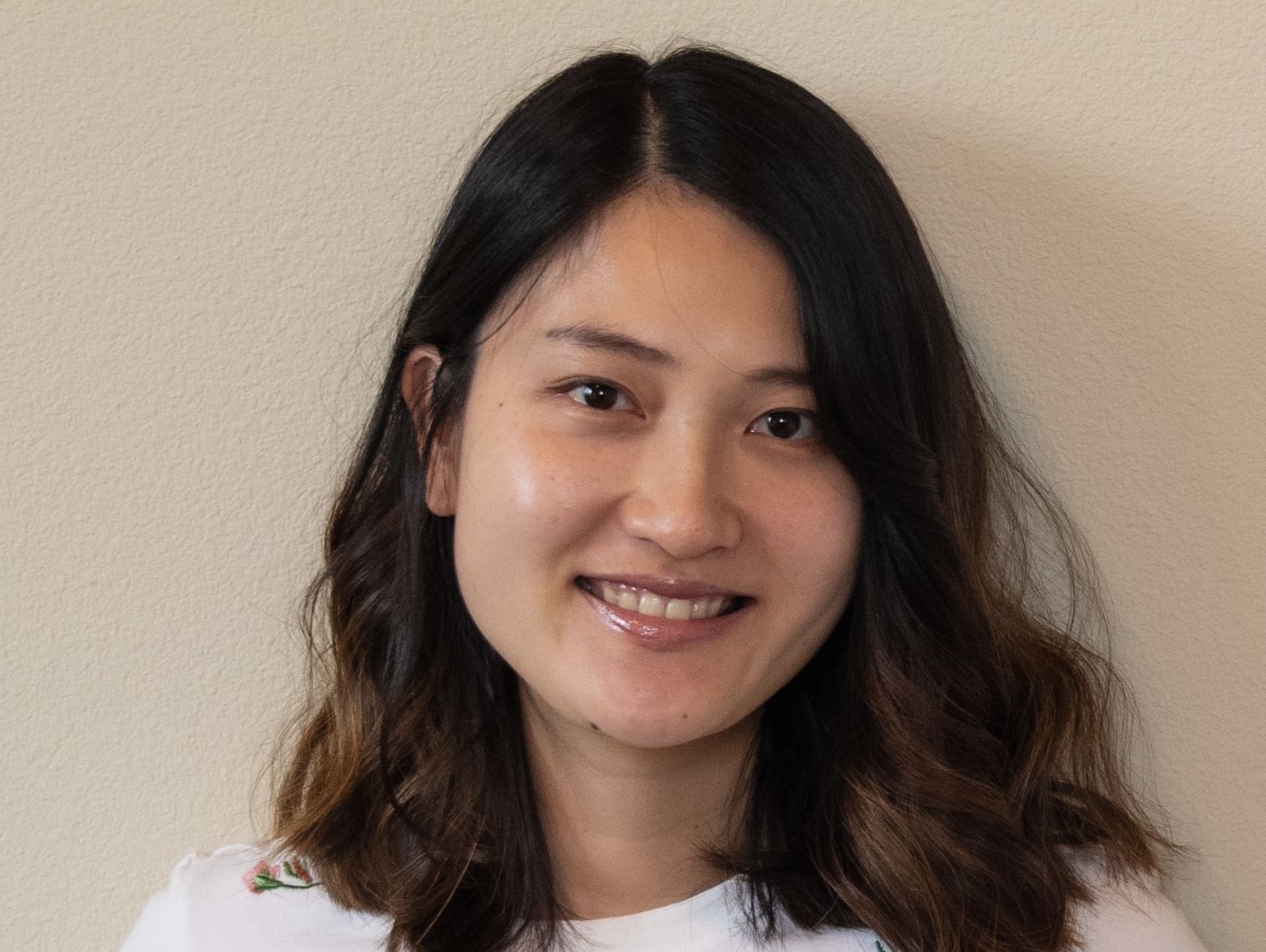 "I have been a certified nurse assistant for a year and a half, and I am finally starting my journey to become a nurse this spring through the Licensed Nurse Program at Clover Park Technical College. I found my passion in nursing almost two years ago, and I am genuinely happy that I am able to take one step forward to reach my goal. I want to become a registered nurse with a Bachelor of Science in nursing. I'm interested in working with geriatric and oncology patients, to continue with what I'm currently doing for work in an Assisted Living Facility. I deeply care for my patients and I'm happy I can soon begin to practice a higher level of care.  
I recently became the mother of a beautiful boy and being able to spend time with him is very important to me. Through receiving this scholarship, I will be able to put greater focus on my roles as a mother as well as a student. I understand that this is a vigorous program, so having this financial support relieves a considerable burden and allows me to focus my efforts to get through this program.
When I found out about the scholarship offer, I felt a great deal of appreciation. This was my first time in my life I received a scholarship. I'm starting this entirely new career and I honestly had many worries. However, knowing that there are people who support my dream and give me a chance to pursue it, encourages me to succeed in the program and gives me the confidence to get through any hardship I may face during the program. I truly appreciate your support and I will make sure to come out of this a confident and highly proficient Licensed Practical Nurse."
Jason Shrum
Program: Human Services – Chemical Dependency
Scholarships: Harborstone-Moss Scholarship (Spring 2021)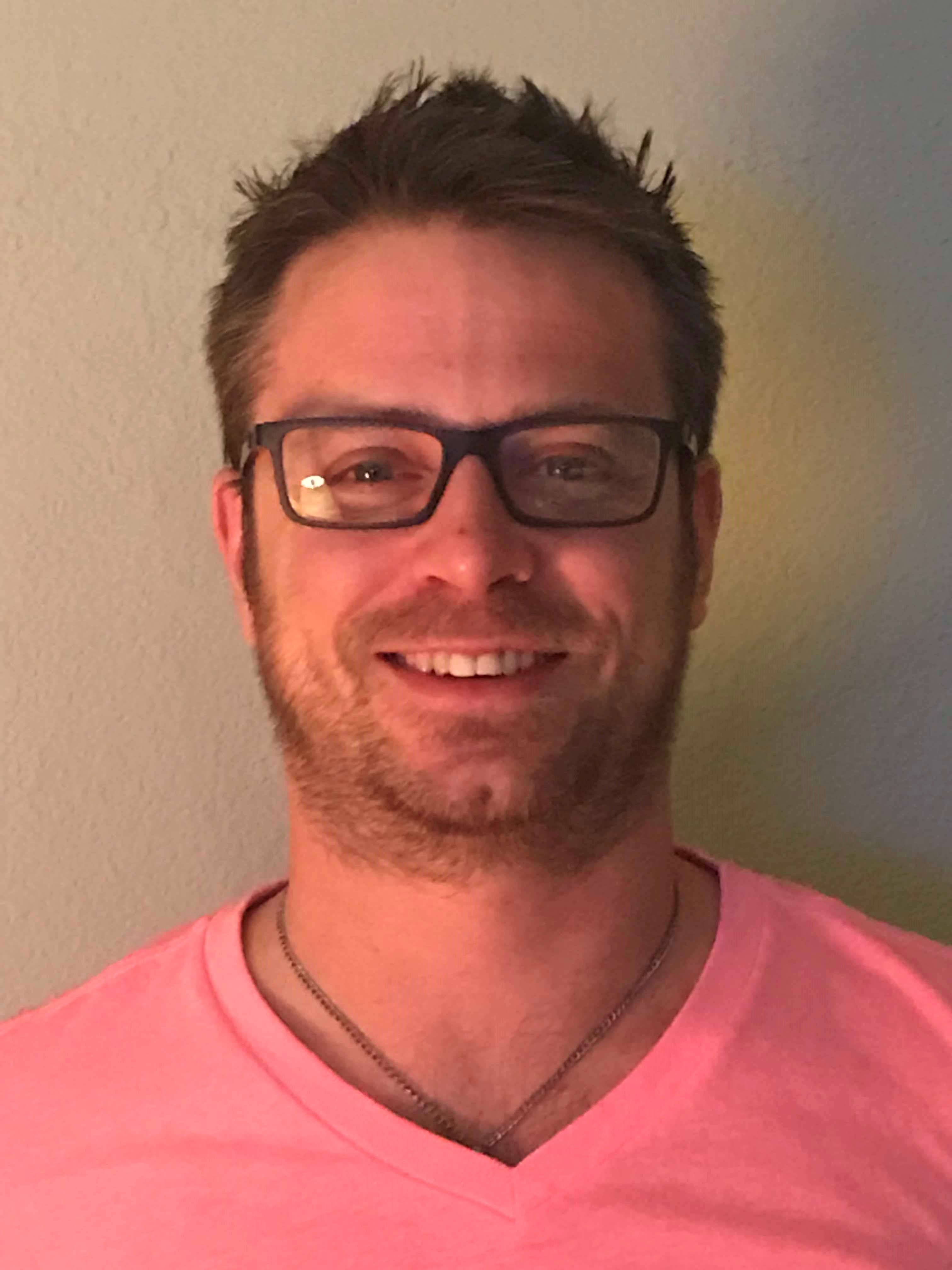 "I have great empathy for people and am motivated through my experience of treatment in recovery to help others in their path to healing and a better life in sobriety. I am inspired by both good and bad experiences in my multiple years of seeking help for my addictions.  I have known from a young age God chose me to help others.
Education has always been important to my family. My grandfather, who passed sixteen years before I was born, always told my mom "Education is something no one can take away from you."  At the age of eight, his mom and dad took him out of school to earn money for the family by working on neighboring farms.  My addictions and living situations hindered me from achieving my goals. Fresh out of high school, I was accepted to The American Academy of Dramatic Arts in New York City. Like many young people, I squandered the opportunities for pursuing my education and thereby a better future. Being thirty-nine-years-old, I fully realize the importance of getting my education. This scholarship will reduce some of the financial costs of my education. I am very grateful.
I am pursuing my degree in Human Services with a certificate in Chemical Dependency Services. My plan after graduating is to further my education by getting my bachelor's and then master's degree focusing on the troubled youth of the nation. In 2019, Peirce County alone has had four hundred fifty-four over-dose deaths. Addiction is a deadly disease for which there is no known cure. It is cunning, baffling, and powerful. There needs to be more education and resources for those afflicted with mental health issues and addiction. For so long I was a part of the problem. I now want to be a part of the solution. As a Chemical Dependency Professional, I will be able to reach out to young people and those less fortunate, aiding them in obtaining the future they deserve…saving lives, and ending the deadly cycle of addiction.
My life experience enables me to assist others and receiving my education will complete my goal. I know "The therapeutic value of one addict helping another is without parallel… for one addict can best understand and help another addict." (Narcotics Anonymous). Being awarded this scholarship not only helped me but in turn, will help hundreds of addicts and their families in the years to come."
Elizabeth Gutierrez
Program: Accounting
Scholarships: Jim and Dorothy Harkness Memorial Scholarship (Spring 2021)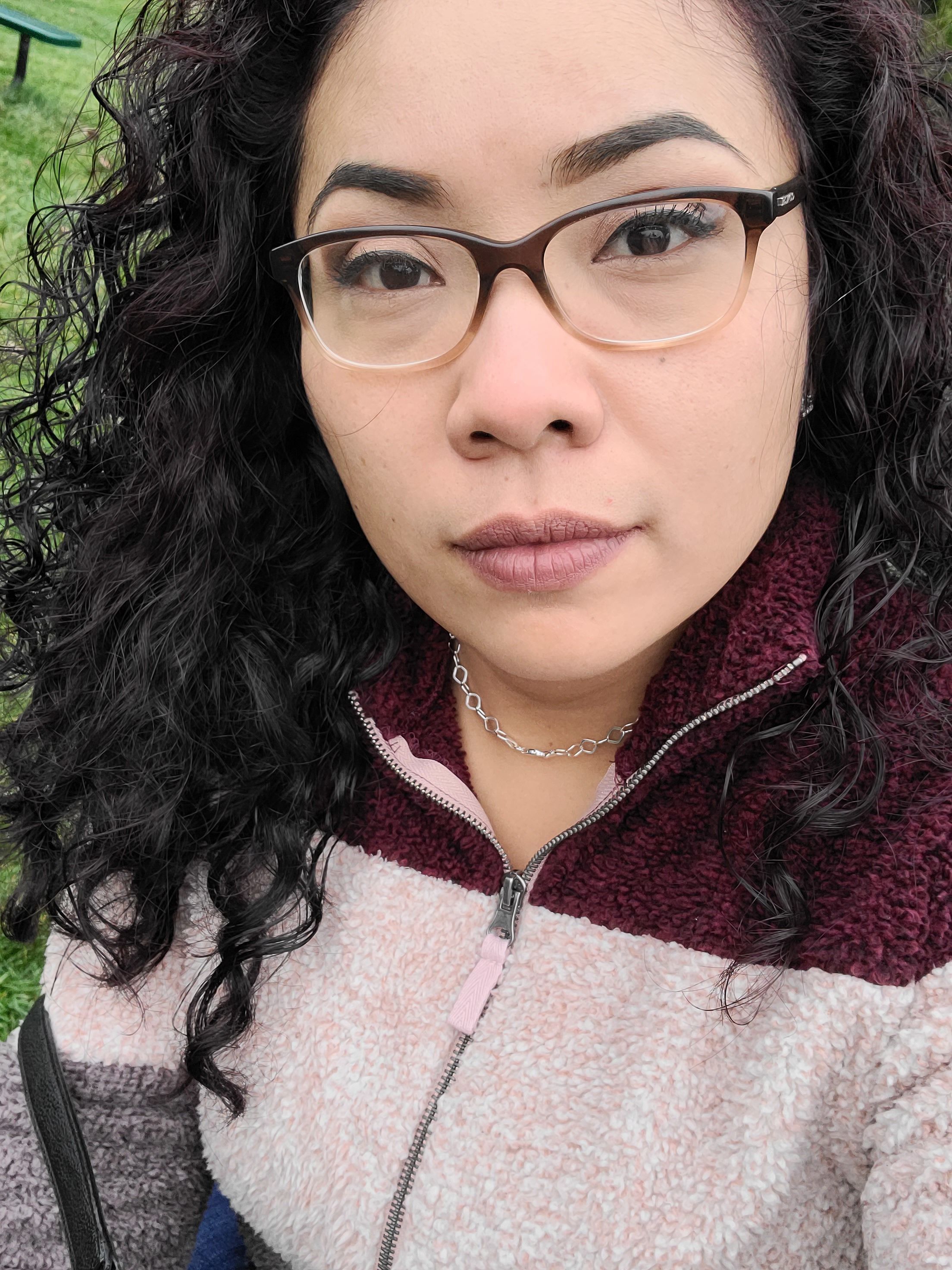 "I would like to start by thanking you for the help you give us by donating for scholarships. My name is Elizabeth Gutierrez Juarez, I am a DREAMER, and due to different circumstances in life I had not had the opportunity to fulfill my dream of having a career. I came to this country when I was 15 years old. When I finished high school, I looked for ways to continue studying but due to my immigration status I could not do it. When I went to the colleges to ask, they told me that I could not qualify for financial aid to cover my studies and that even if I paid out of pocket, they would not be able to give me a degree because I did not have legal immigration status, so I gave up and I decided to start working. In 2009 I got married, and in 2013, when I was pregnant with my second baby, I decided to apply for DACA, and thank God I was eligible and they gave me my work permit and social security, at that time I thought everything was going well for me, I was happily married, and I had a 3-year-old boy, and I was about to give birth to a girl. 
I am 35 years old and I am a single mother, not by choice. Unfortunately, in August 2013, my husband was deported to Mexico, 2 months before my baby was born. That day I felt that my whole world and my dreams were falling apart, I was no longer going to be able to study because I would no longer have the support of my husband to support my children. The father of my children was deported to Mexico 7 years ago, and since then I have been alone with my two children. I have an11 years old boy and a 7 years old girl, she unfortunately still does not know her father in person because I was pregnant when he was deported. When I was left alone with the responsibility of two children, my only thought was to work hard to support them and give them a decent life. We moved from California to Washington 6 years ago, and when I got here, I started working on a farm, 3 years ago I had an injury at my job and because of that injury I ended up having surgery on my right shoulder; after the surgery when I went back to work my former employer decided to let me go because of my injury. I lost my job in October 2019.
When I started looking for a job it was very difficult to find one and then the COVID-19 pandemic began, my children were sent home from school, and with them at home, it was even more difficult for me to look for work and to look for someone to take care of them while I was looking for work. Then, I decided to go back to school and do something useful with my life.
Spring 2021 will be my fifth quarter in Accounting. I had always wanted to study and when I lost my job, I saw my opportunity to fulfill my dreams. I want to get a job that does not require a lot of physical work and pays me well. My greatest wish and concern is to be able to provide my children with a good life, so they do not lack the essentials to live. I also think that by studying a career I am giving my kids a good example, no one in my family has studied a degree so I feel very proud of myself for studying in higher education, and I know that with your help I will be able to continue fighting to achieve my dream and have a degree in Accounting.
I am a DREAMER and thanks to your help I am fulfilling my dream of having a degree."
Candance Robles
Program: Practical Nursing
Scholarships: CPTC Foundation General Scholarship (Spring 2021)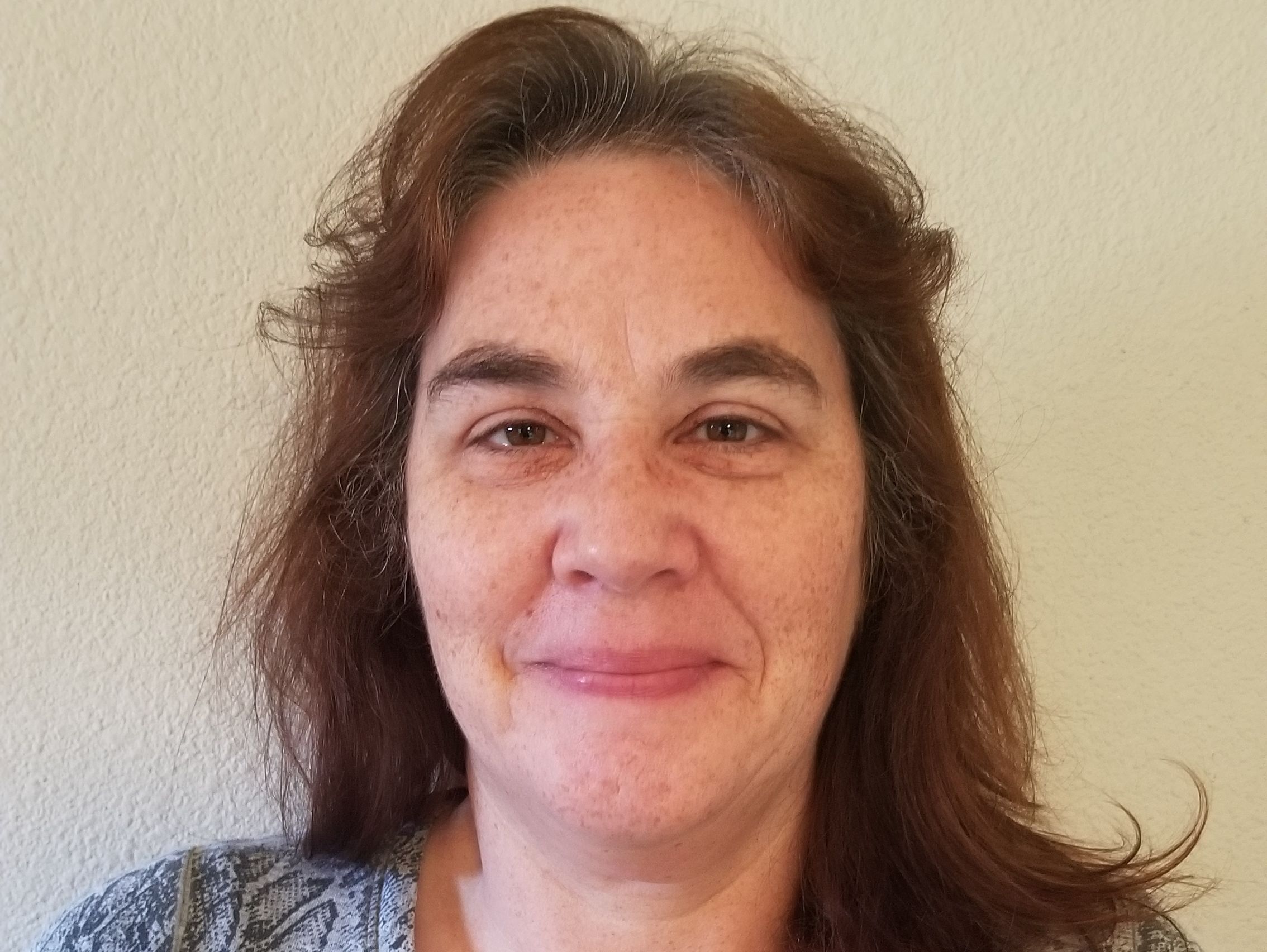 "I am pursuing an LPN certificate at Clover Park Technical College. My goal is to work as an LPN to gain experience while studying to become an RN. My expected graduation date is March 2022. I have worked as an in-home caregiver for twenty years, and I have loved it, but I'm moving forward in the academic world. I have worked very hard to finish my pre-nursing degree at CPTC already.
Growing up I was always the "Caregiver", whether it was a massage or taking out stitches, everyone trusted me to help them. I've gravitated towards the medical field, worked as a chairside assistant for an orthodontist and oral surgeon. It's as if this path was chosen for me; nursing is a natural progression. I have an added incentive to pursue this field of work. My twenty-two-year-old daughter was diagnosed with mental illness 3 years ago, and through our struggles, I'm even more assured this is the field I need to be in, to help her and myself as well. I've had to reach deep within myself to find the strength and courage to manage work, college and my daughter's illness. As a nurse, not only will I help my future patient's physical ailments, but my experience with mental illness will also aid me in better understanding anyone who is dealing with mental health issues.
I feel higher education is my ticket to a better future. The ways a scholarship benefits me are so many! This scholarship helps provide for tuition, books, and materials necessary for school, and reduces the end-cost of loan debt. My academic struggle is the ability to fully focus on my studies because I have so many obligations; full-time work, a daughter to care for and normal costs of living. I won't waste the opportunity."
Beau Phillip
Program: Electrician Low Voltage & Fire Security
Scholarships: Trufant Family Foundation Scholarship (Winter 2021)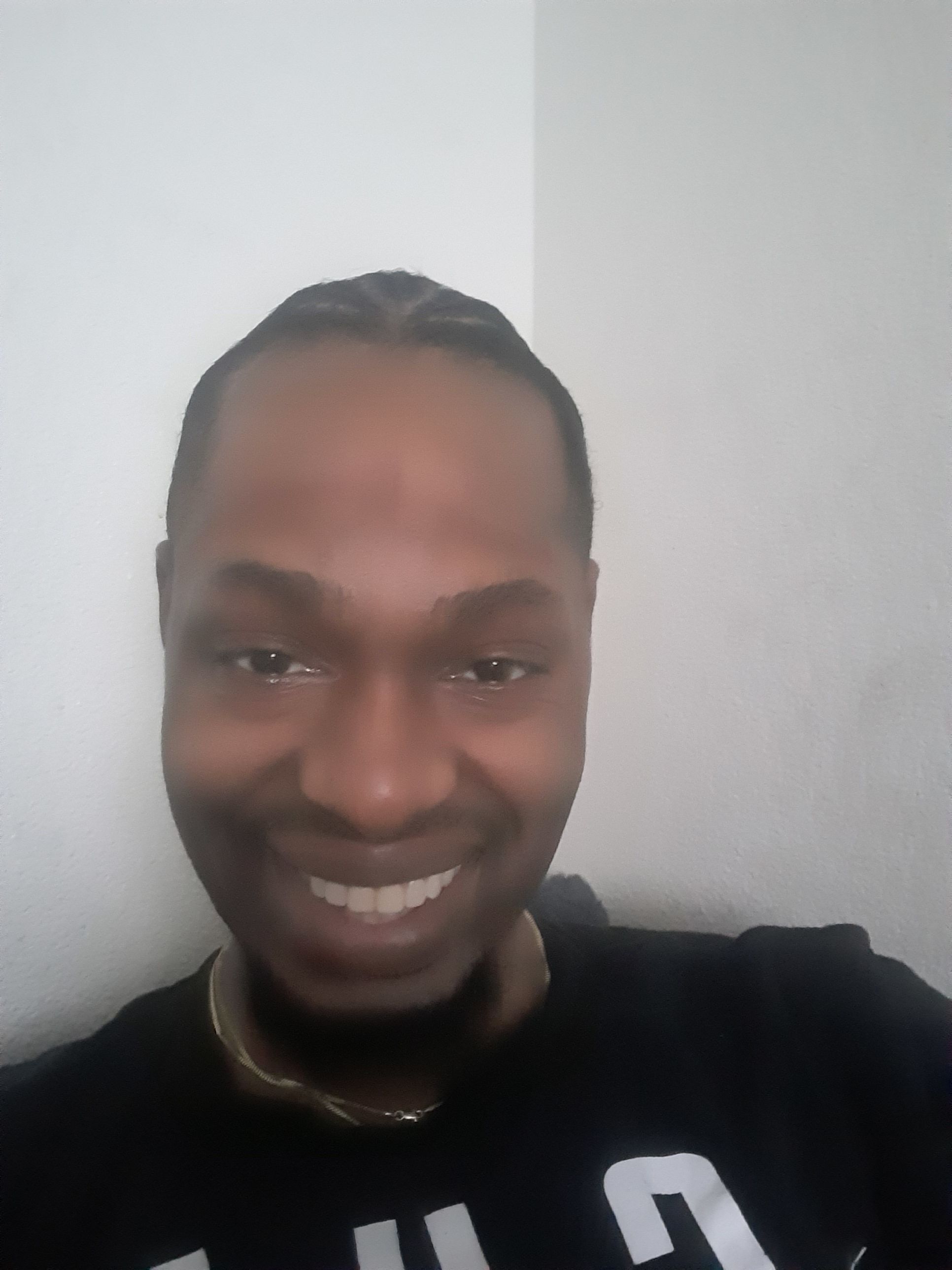 "It has been a rough couple of years trying to get to this point in my life where I realized that education is the best route to take for anybody trying to better themselves. I started out catching the bus every morning around five a.m. to make it to school by 7:30 a.m. and had to catch three buses in total just to make it. The life I had before going to school was a life of troubles and mistakes. I've come so far and don't plan on going back to where I was. 
The field of study I will be receiving my degree in is Electrician Low Voltage/Fire Security and I'm proud to say I will be going back to school for HVAC, which is basically another notch on my belt for being an Electrician. Through hard work and perseverance, I plan on receiving the highest level of education I can reach and by the end of my journey, I wish and plan to spread the knowledge I receive to others that are trying to change their lives as I did. 
I would love to thank you for your help and let you know that words cannot express how I feel for you selecting me to be awarded with this scholarship, it's an amazing feeling and I am overjoyed for this opportunity. This is my last quarter for this program and I'm hoping to finish strong and continue to grow; so once again I thank you so much it's very much appreciated."
Faith Hulse
Program: Cosmetology
Scholarships: Mt. Tahoma Alumni Trade School Scholarship (Summer 2020)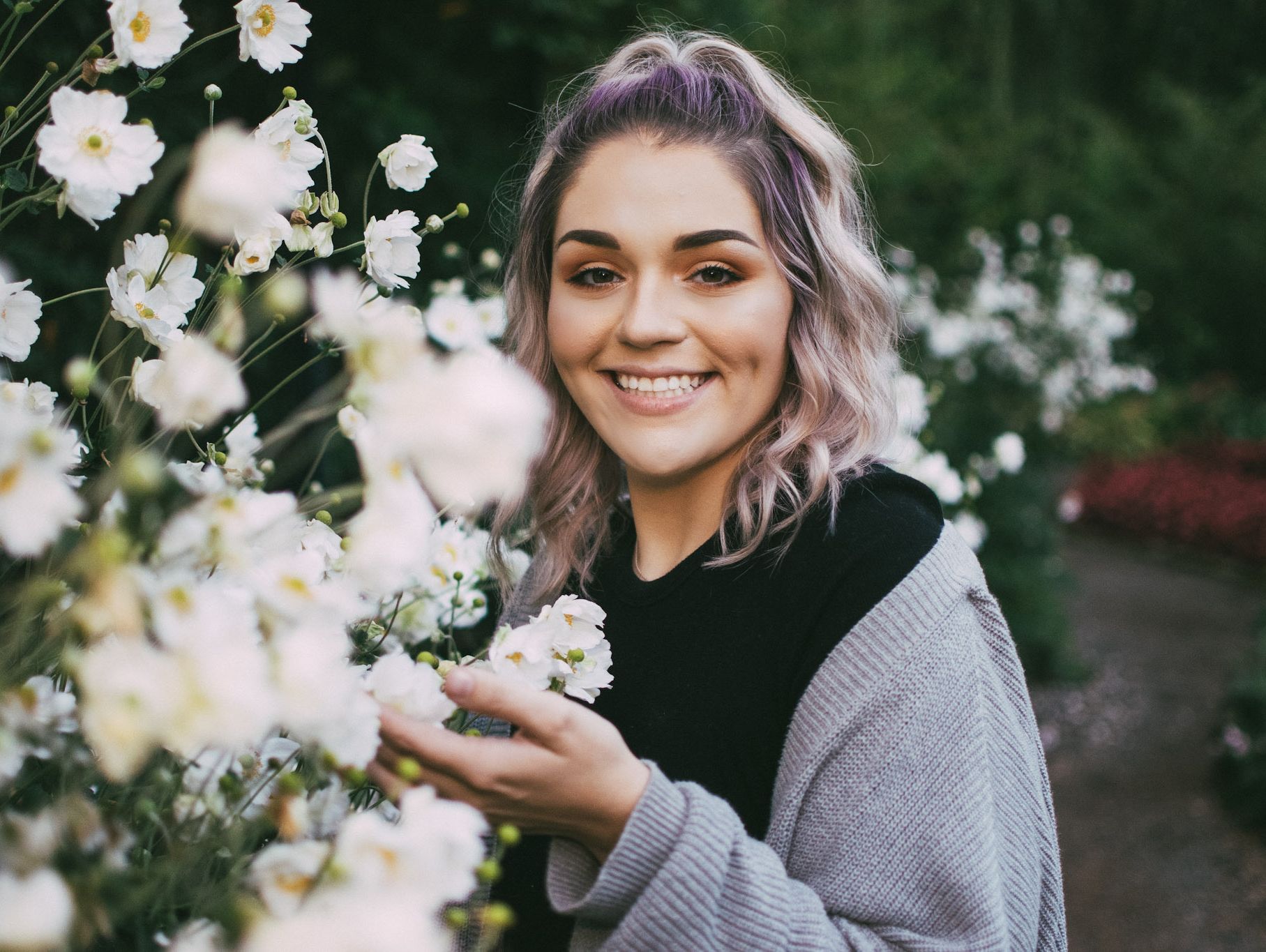 "I am going into my 5th quarter of the Cosmetology program at Clover Park. I have learned so much while being part of this program. I have always considered myself a hard worker but this program has taught me what it truly means to work hard. I also have cultivated an amazing group of mentors and made lifelong friends. I am learning so much from haircutting techniques to perms. I've decided that I would like to specialize in coloring hair.  I will soon be finished with my program and will obtain my license of cosmetology in Washington state as well as my AA. I hope to open my own salon someday after making my way through school and getting some experience in the industry.
Thank you for this scholarship opportunity. I've struggled with homelessness and financial insecurity throughout my time at school, this scholarship opportunity will help me cover some of the cost of tuition taking some of the burdens off my shoulders this quarter. This will take me one step closer to achieving my goals of being a full-time stylist and being able to achieve my dreams of having a salon, makeup brand, and a haircare brand."
UPDATE FROM FAITH: "I graduated December 2020!  I couldn't have done it without the help of my scholarships!"
Marc Lare
Program: Human Services
Scholarships: CPTC Foundation General Scholarship (Fall 2020)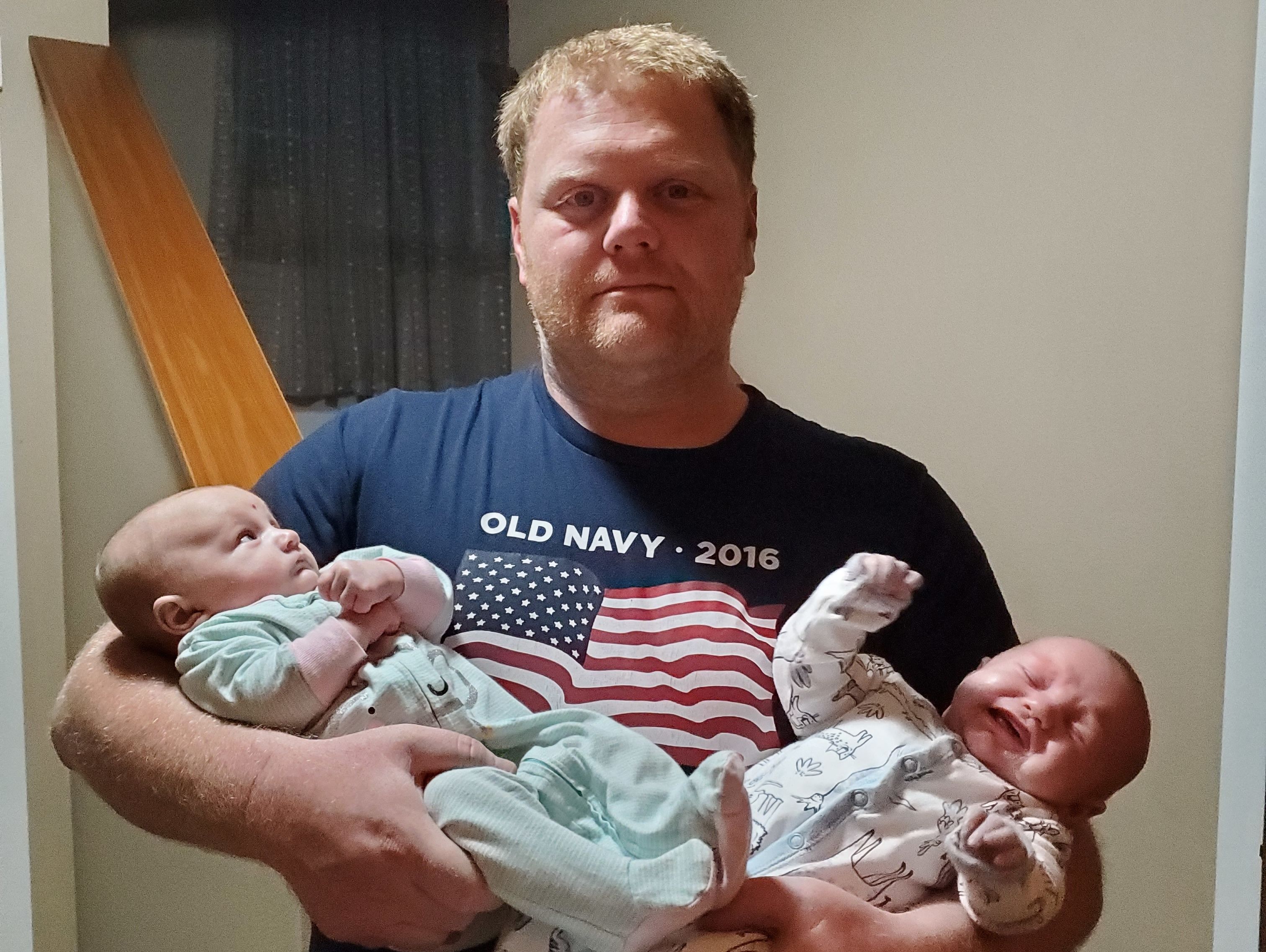 "I want to personally thank you for the scholarship from the CPTC Foundation General Scholarship fund. My name is Marc Lare, I am going to school for my Human Services degree along with my chemical dependency counselors license certificate. I am a 100% disabled veteran. I want to help those who struggle with mental illness and those who struggle with addiction issues. But to touch on that a little more, I want to help my fellow veterans, who struggle with these issues. These issues hit close to home for many reasons, and I want to help make sure those who struggle can overcome their obstacles that seem to be holding them back.
 I have been married for 9 years now, to my amazing wife who is also a full-time student at Clover Park Technical College. I have 4 kids: 5-month-old twin girls, a 5-year-old girl, and a 15-year-old son.  I am going back to school so that I can set the example and be a role model to my kids, that with hard work and dedication, they can achieve their dreams too. I am expected to graduate in July 2023, the same time my son graduates high school. I want to help be a voice for so many who struggle and are so misunderstood, and fight against a stigma that seems to hold them back rather then help them achieve a life of recovery and sobriety.
 Thank you from the bottom of my heart for helping me achieve my dream to help so many people, as well being a great role model to my kids. God Bless, and thank you again."
"I lost my design job at the beginning of COVID and then a second job I managed to pick up during COVID as well. It has been a hard time for many, myself included. Along with school, I have two elementary-aged children that I spend many hours a day working on remote learning. It has been a really challenging transition into this role as a student, mother, and teacher. I am having to juggle a lot more than I ever anticipated. Having a little extra in scholarship form go to school is very much a relief and I deeply appreciate it."
Colby H., Interior Design Program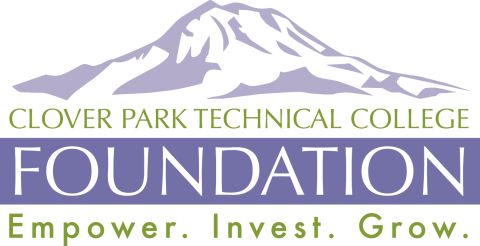 Office Hours
The CPTC Foundation office is located in Building 19, room 101 on the  Lakewood campus
Monday – Friday: 8:00 a.m. – 4:030 p.m.
Contact us
foundation@cptc.edu
253-589-6082
 
Foundation Staff
Cathy Purcella
Foundation Executive Director
cathy.purcella@cptc.edu
253-589-5545
Kenzie Armstrong
Foundation Associate
kenzie.armstrong@cptc.edu
253-589-6083
Tanya Petrov
Foundation Accountant
tanya.petrov@cptc.edu
253-589-5683
Learn more about us:
---
Congratulations 2020-2021 Academic Year Scholarship Recipients!
---
| | |
| --- | --- |
| Summer Quarter 2020 | Scholarship |
| Kyle Blevins | Andy Fritz Memorial Scholarship |
| Sarita Valdes | Barnes & Noble Scholarship |
| Andrew Mathews | Boeing Scholarship |
| Gwendolyn Goodfellow | Chris & Linda Goodman Environmental Studies Scholarship |
| David Murphy Rising | Classical Glass Corvette Club |
| Jeffery Brock | Collectors Scholarship |
| Desiray Franklin | CPTC Foundation General Scholarship |
| Michelle Garcia | CPTC Foundation General Scholarship |
| Ashlee Stanley | CPTC Foundation General Scholarship |
| Weilin Xiao | CPTC Foundation General Scholarship |
| Rebecca Cripe | CPTC Foundation Transforming Lives |
| Jazmina Ibarra | CPTC Foundation Transforming Lives |
| Ian Jimmink | CPTC Foundation Transforming Lives |
| Alyssa Miller | CPTC Foundation Transforming Lives |
| KiAnna Soto | CPTC Foundation Transforming Lives |
| Robbin Warren | CPTC Foundation Transforming Lives |
| Donavan Wesley | CPTC Foundation Transforming Lives |
| April Williams | Environmental Science Scholarship |
| Laura Cook | Gertrude Brenden Emerging Needs Scholarship |
| Kaveri Johnson | Hamilton Family Scholarship |
| Elizabeth Gutierrez Juarez | Jim and Dorothy Harkness Memorial Scholarship |
| Cole Littrell | Jim McKay Memorial Scholarship, funded by the Washington Ford Retractable Club |
| Tess Klemke | Kati Shackelford Memorial Scholarship |
| Sarah Newman | Lakewood Rotary Culinary Arts Scholarship |
| Nayeli Barajas | Mt. Tahoma Alumni Trade School Scholarship |
| Faith Hulse | Mt. Tahoma Alumni Trade School Scholarship |
| Jason Higgins | Pacific Northwest Aerospace Alliance (PNAA) Scholarship |
| Alan Casey | Sunrise Village Automotive Scholarship |
| Yvonne Velasquez | Sunrise Village Automotive Scholarship |
| Dejanae Weickum | T'wina Nobles Young Professionals Scholarship |
| Shawntee Cotright | Washington Restaurant Association Scholarship |
| | |
| --- | --- |
| Winter Quarter 2021 | Scholarship |
| Bryant Buttars | CPTC Foundation General Scholarship |
| Makyla Hathorn | CPTC Foundation General Scholarship |
| abigail hernandez | CPTC Foundation General Scholarship |
| Phiroum Lam | CPTC Foundation General Scholarship |
| Daisha Sherls | CPTC Foundation General Scholarship |
| Oanh Trinh | CPTC Foundation General Scholarship |
| Katherine Verkuyl | CPTC Foundation General Scholarship |
| Weilin Xiao | CPTC Foundation General Scholarship |
| Malcolm Freeman | CPTC Foundation Transforming Lives |
| Jason Higgins | CPTC Foundation Transforming Lives |
| Liliya Yasku | CPTC Foundation Transforming Lives |
| William Smith | Elliot/Patrick Scholarship |
| Michelle Ryder | Environmental Science Scholarship |
| Katharyn Barclay | Fuchs Foundation Scholarship |
| Cheryl Rothlisberger | Fuchs Foundation Scholarship |
| Charles Williams | Gertrude Brenden Emerging Needs Scholarship |
| Tony Dyke | Gertrude Brenden Environmental Science Scholarship |
| Ashley Nunez | Goranson Memorial Scholarship |
| Taylor Castro | Hamilton Family Scholarship |
| Amanda Cozar | Hamilton Family Scholarship |
| Channtra Nom | Hamilton Family Scholarship |
| Sophia Wodja | Hamilton Family Scholarship |
| Tabatha Boyes | Jim and Dorothy Harkness Memorial Scholarship |
| Mike McClelland | Jim and Dorothy Harkness Memorial Scholarship |
| Kiarah Jackson | Jim and Dorothy Harkness Memorial Scholarship |
| Colby Hunt | James McGranahan Scholarship |
| Matthew Motto-Karpenski | Jolly-Morse Culinary Excellence Scholarship |
| Lakia Creech | Joseph Montgomery & Della Sewell-Montgomery Scholarship |
| Zijie Zhu | KVTI Scholarship |
| Andrea Perry | Lakeview Light & Power Scholarship |
| Melanie Brady | Lakewood Rotary Culinary Arts Scholarship |
| Chanthy Som | McGavick – Dr. Sharon McGavick Scholarship |
| Stevie Sholin | McManus/McGavick Scholarship |
| Jayda James | Mopars Scholarship |
| Wayne Tardiff | Pacific Northwest Aerospace Alliance (PNAA) Scholarship |
| Jeff Lazzuri | Parker Hannifin Foundation Scholarship |
| Miranda Williams | Pauline Burton Memorial Scholarship |
| Ian Jimmink | Sharpe – Avon & Cecil Sharpe Memorial |
| Anhelina Chaika | South Tacoma Rotary Scholarship |
| Marcia Wilson | Transforming Lives Award (State) Nominee |
|   |   |
| | |
| --- | --- |
| Fall Quarter 2020 | Scholarship |
| Amaria Butler | Adriatic Grill Restaurant Scholarship |
| Arezoo Rezvanianzadeh | Barnes & Noble Scholarship |
| Awo Houssein Adar | Biella Foundation Community and Technical College Scholarship |
| Vianca Wyre | Biella Foundation Community and Technical College Scholarship |
| Lindsey Davis | Bishuti Lee Memorial Scholarship |
| Brian Mickelson | Classical Glass Corvette Club |
| Darren Peck | Collectors Scholarship |
| Tyler Baker | CP Rotary Scholarship |
| Katherine Verkuyl | CPTC Deans Scholarship |
| Rehab Al-Sultan | CPTC Foundation General Scholarship |
| Brooks Becker | CPTC Foundation General Scholarship |
| Vroman Bonella | CPTC Foundation General Scholarship |
| Anhelina Chaika | CPTC Foundation General Scholarship |
| Kendra Crossman | CPTC Foundation General Scholarship |
| Malia Ford | CPTC Foundation General Scholarship |
| Kristen Gala | CPTC Foundation General Scholarship |
| Deanna Geoble | CPTC Foundation General Scholarship |
| Willow Gregory | CPTC Foundation General Scholarship |
| Blythe Kamasz | CPTC Foundation General Scholarship |
| Krista Kelly | CPTC Foundation General Scholarship |
| Evan Kuhn | CPTC Foundation General Scholarship |
| Marc Lare | CPTC Foundation General Scholarship |
| Kimberly Lundell | CPTC Foundation General Scholarship |
| MacKenzie MacDonald | CPTC Foundation General Scholarship |
| Alondra Martinez | CPTC Foundation General Scholarship |
| DeMarco Nash | CPTC Foundation General Scholarship |
| Matt O'Donnell | CPTC Foundation General Scholarship |
| Andrea Perry | CPTC Foundation General Scholarship |
| Justin Rodriguez | CPTC Foundation General Scholarship |
| Sebastian Shevlin | CPTC Foundation General Scholarship |
| Monica Stevenson | CPTC Foundation General Scholarship |
| Joseph Weilert | CPTC Foundation General Scholarship |
| Liliya Yasku | CPTC Foundation General Scholarship |
| Jasmine Charles-cross | CPTC Foundation Transforming Lives |
| kyra delgado | CPTC Foundation Transforming Lives |
| Athena Dunn | CPTC Foundation Transforming Lives |
| Colby Hunt | CPTC Foundation Transforming Lives |
| Jennifer Laie | CPTC Foundation Transforming Lives |
| Tia Lake | CPTC Foundation Transforming Lives |
| corrick mitchell | CPTC Foundation Transforming Lives |
| Jennifer Nelson | CPTC Foundation Transforming Lives |
| Kailiya Ruiz | CPTC Foundation Transforming Lives |
| KiAnna Soto | CPTC Foundation Transforming Lives |
| Simon Elliot Upham | CPTC Foundation Transforming Lives |
| Weilin Xiao | CPTC Foundation Transforming Lives |
| Fawzy Youssef | CPTC Foundation Transforming Lives |
| Michelle Ryder | Environmental Science Scholarship |
| Eric Cole | Hamilton Family Scholarship |
| Ian Jimmink | Hamilton Family Scholarship |
| Rebecca Lare | Hamilton Family Scholarship |
| Theresa Rose | Hamilton Family Scholarship |
| Nicole Jones | Jim and Dorothy Harkness Memorial Scholarship |
| Maki Hatakenaka | James McGranahan Scholarship |
| Eunice Chege | Joseph Montgomery & Della Sewell-Montgomery Scholarship |
| Jerrica Danford | KVTI Scholarship |
| Sarah Newman | Lakewood Rotary Culinary Arts Scholarship |
| Andrew Mathews | Linda & Ronald Schoonmaker Scholarship |
| Alcadio Alvarez | Mt. Tahoma Alumni Trade School Scholarship |
| Chase Johnson | Mt. Tahoma Alumni Trade School Scholarship |
| Kyle Goethals | Muckleshoot Scholarship |
| Erik Warme | Parker Hannifin Foundation Scholarship |
| Misty Mitchell | Sharpe – Avon & Cecil Sharpe Memorial |
| Raymundo Vasquez-Garcia | Sonntag Family – Dick and Jack Sonntag Memorial Scholarship |
| Todd Ritchie | South Tacoma Rotary Scholarship |
|   |   |
| | |
| --- | --- |
| Spring Quarter 2021 | Scholarship |
| Liliya Yasku | Barnes & Noble Scholarship |
| Stacey Davila | Biella Scholarship |
| Bryant Buttars | Boeing Scholarship |
| Jason Higgins | Boeing Scholarship |
| Ian Jimmink | Boeing Scholarship |
| Nary Nuon | Boeing Scholarship |
| Rikkomell Tesorio | Boeing Scholarship |
| Katerina O'Brien | CPTC Foundation General Scholarship |
| Andrea Ortiz | CPTC Foundation General Scholarship |
| Candance Robles | CPTC Foundation General Scholarship |
| Timothy Rutherford | CPTC Foundation General Scholarship |
| Viktoriya Skoba | CPTC Foundation General Scholarship |
| Fawzy Youssef | CPTC Foundation General Scholarship |
| Stephanie Johnson | CPTC Foundation General Scholarship |
| Zijie Zhu | Elliot/Patrick Scholarship |
| Michelle Ryder | Environmental Science Scholarship |
| Monica Stevenson | Fuchs Foundation Scholarship |
| Terry Tep | Gene Haas Foundation – Women in Manufacturing Scholarship |
| Christopher Eaglin | Gene Haas Foundation Scholarship |
| Matt O'Donnell | Gene Haas Foundation Scholarship |
| Todd Ritchie | Gene Haas Foundation Scholarship |
| Christine Carter | Hamilton Family Scholarship |
| Julie Fry | Hamilton Family Scholarship |
| Simon Elliot Upham | Hamilton Family Scholarship |
| Jason Shrum | Harborstone-Moss Scholarship |
| Marisa Smothers | Harborstone-Moss Scholarship |
| Chasity Gardee | Harkness Family Scholarship |
---
2020-2021 Emergency Assistance Recipients:
---
"My Name is Shakeria Jackson. I am a 27-year-old mother of two wonderful boys. I am a caregiver on the front lines, which at times can be a little scary. After working longs hours and having bigger dreams it has led me on the path of becoming a Master Esthetician.  Since COVID arrived it has changed my way of thinking and lead me to think deeper about life and becoming a successful woman. I have always had a passion about beauty and skin so I enrolled in the Master Esthetician program and have a high determination to become my own boss and open a business that will stand behind women's empowerment. I am a firm believer in giving my boys a better life and setting them up for a successful future. I am grateful for the resources that are available during these trying times. This past year life has not been what I was expecting it to be and I had fallen into financial hardship, so I had to reach out to Clover Park Technical College Foundation for extra support to pay my utility bill. I appreciate everything this school has done for me during this time. Words cannot express how thankful I am."
Shakeria Jackson, Master Esthetician Program Student
"I was distraught from trying to figure out how I was going to pay the rest of my rent with no funds coming in. The funds that I received helped me not only financially, but also mentally with relief from my financial stress. I would like to extend a very heartfelt thank you for making it a great day and month for me and my family."
Kisha W., LPN Program Student
"Thank you to everyone involved in this amazing program. It helps knowing that I am not in this journey alone. I am only 19 years old and have experienced homelessness, unhealthy environments, and I am turning my life around now that I can do things on my own and build my future. I am so appreciative to be able to apply for assistance through the school. Thank you for the impact you have on people's lives!"
Zoey M., Esthetics Program Student
"I wanted to thank any and all who helped provide the funding I needed to help me get internet. Where I live I'm too far to get traditional high speed. Before COVID shutdowns, I would use the school's high speed before going home. This quarter I was in, wasn't a hands-on one. All of my academic classes required Zoom meetings
and more. My family and I are forever grateful for the assistance that was provided. It aided in my success to a 3.81 GPA for the quarter and led me to my degree of
completion! Thank you!"
Brian M., Automotive Collision Program
"This means so much to me that I was able to get the help that I need during this pandemic time. I'm currently a CNA who has been dealing with a lot of anxiety and stress at work to where I have been having anxiety attacks at my job and having to take time off to take care of my mental health. I hope one day to pay it forward any way I can to people in need, just like it was done for me. I thank you from the bottom of my heart."
Deniesha J., Pre Nursing Program Student
"Due to COVID, my hours at work were cut, which is not ideal, but due to this loss in income, I was able to qualify for the Washington State Food Benefits Program (SNAP), which also allowed me to get additional funding through CPTC's BFET program. During my semi-annual review, there was a problem with the paperwork delaying my benefits by 3 weeks. This delay caused many issues. No food benefits and my BFET funding was also stopped right before tuition was due for Spring quarter. The timing was horrible, and things were falling apart as I was trying to find options to pay for classes so I wouldn't get dropped. The CPTC Foundation stepped in when it was needed most, and in the most important way. Thanks to your generosity, I received help to pay for the most important thing (food) during that time. This huge help allowed me to stress about one thing less. I was able to stay in school and am happy to say I'm still loving the opportunity. I can't thank you enough."
Jonathan S., AMT Program Student