---
Board of Directors:
---
The Clover Park Technical College Foundation Board of Directors is composed of local business and community leaders who volunteer their time and donate their talents and resources to raise funds for the CPTC Foundation.
The funds raised through their efforts support the College and students through student scholarships and emergency grants, acquisition of state-of-the-art equipment and technology, and faculty and staff professional development awards.
Officers
President

Joe Lydic, Relm West

Vice President

Vacant

Secretary

Vacant

Treasurer

Mary Green, Clover Park School District (Retired)

Director-at-Large

Dave Harkness, Harkness Furniture

 

 
Directors
Alden Bishop, MultiCare
Lucas Holm, Horizon Air
Thuli Lushaba, Korsmo Construction
Harley Moberg, Clover Park Technical College/US Army (Retired)
Nancy Sternitzky, Clover Park Technical College Alumni
Shelia Winston, JPMorgan Chase & Co.
Caroline Henry, WSECU
Kathryn Smith, Clover Park Technical College
Kris Shegrud, Boeing
Ex-Officio Directors
Janet Holm, CPTC Foundation Executive Director
To be determined, CPTC Trustee Liaison
Dr. Joyce Loveday, CPTC President
Sam Dana, CPTC Associate Vice President for Institutional Effectiveness
Lisa Beach, CPTC Interim Vice President for Finance & Administration
CPTC Associated Student Government President
Honorary Directors
William (Bill) Hamilton
Sharon McGavick
---
Bios:
---
Alden Bishop
Bio coming soon
Mary Green
Mary Green retired from the Clover Park School District serving as a teacher and Elementary Principal. She currently serves as chairman of the Board of Communities in Schools Lakewood and Chair of the Human Services Advisory Committee, City of Lakewood. Mary is an active member of Delta Sigma Theta Sorority, Tacoma Links and the Lakewood Knights Lions. She is a past member of LASA and First Place for Children's Boards.
Mary and her husband Joe have two daughters and a son. They have lived in Lakewood for 33 years. She received her education at North Carolina A. & T. State University, PLU, and the University of Washington. Mary was born in North Carolina, traveled all over the world as a military wife, and enjoys reading, crafts, music, and sports.
Dave Harkness
Dave Harkness is 3rd generation owner/manager of Harkness Furniture, a South Tacoma landmark since 1920. Dave has been very involved with the home furnishings industry, as past president of the Western Home Furnishings Association, as well as his 63 store Pacific Furniture Dealer's buying group. Dave is very active in the community and was past president of Tacoma South Rotary and Clover Park Foundation Board. Dave serves on the board for Family Renewal Shelter and is very involved with Northwest Furniture Bank. Harkness Furniture was honored to receive the Western Home Furnishings "Retailer of the Year" award and was also recognized as "Washington State Small Business of the Year."
Caroline Henry
Caroline Henry is an Accounting Systems and Financial Reporting Program Manager for WSECU in Olympia, Washington. She holds an MBA in Accounting from St. Martins University, and has over twenty years experience in the financial services industry. Her professional style is promoting innovative thinking, managing relationships, team building, and supporting WSECU's goal to champion it's member's financial well being, making their lives easier and our communities stronger. Caroline is married with three small dogs, and has a passion for spending time with friends and family, and reading.
Lucas Holm
Lucas Holm has lived most of his life in western Washington and is an alumnus and former instructor for Clover Park Technical College's Professional Pilot program. He received a BA in Professional Aeronautics from Embry-Riddle Aeronautics University and has been a flight instructor since 2003, which he feels has been one of his greatest achievements. Lucas has been married for 18 years, and his wife Leanne will tell you he loves to share his love of flying with everyone. Lucas and his wife have one daughter with whom he love doing wood projects with. Lucas currently works for Horizon Air as an airline pilot first officer.
Thuli Lushaba
Bio coming soon
Joseph Lydic
Joseph Lydic is a 28 year veteran of Offset Reprographics Technology, focused on packaging. From Corrugated Shippers to on-shelf functional flexible pouches. Joe has been a part of two corporate acquisitions, implementation process, and synergy exercises on a global level. He is currently a member of the ProAmpac LEAD (Learn Engage Act and Develop) Academy team. Twice a year he presents his expertise to a client base of 40 or more customers and potential customers, teaching them bullet points of what ProAmpac does as a Leader in Innovating Packaging solutions. Joe is an Award Winning Graphic Artist with several published awards, with the latest published in August of 2017 on the cover of Print Packaging Magazine. Joe helped pioneer ProAmpac in 2011 to be the first Flexographic printer on the Western Hemisphere to be a certified HD Flexograhic printer. Joe is a CPTC alumnus.
Harley Moberg
Harley Moberg was born and raised in the Seattle area. He attended the University of Washington where he received a BA in Marketing and was commissioned as a 2nd Lieutenant through the Army ROTC program. While on active duty, Colonel Moberg received his Master of Science in Electrical Engineering from the University of Southern California and attended the Army Command and Staff College and the Army War College. After his retirement from the Army, Colonel Moberg joined the CPTC staff as the VP for Information Technology, a position he held for 11 years. In 2007, he retired from CPTC and joined the CPTC Foundation where he was deeply involved in the annual Foundation Golf Tournament. Harley is a member of the Pierce County Board of Equalization, the Steilacoom Kiwanis Club and tutors math at Pioneer Middle School. Harley and his wife Sheila have been married for 42 years. For the last seven years they have lived in Steilacoom. They have one daughter, Jennifer, a son-in-law Dale, who is currently serving in the US Army and an 11-year-old granddaughter, Katelyn.
Kathryn Smith
Bio coming soon
Nancy Sternitzky
Bio coming soon
Shelia Winston
Shelia Winston is a Business Manager for Chase Bank. Shelia has 12 years of banking experience. She currently is a Business Banker in the Pierce County Area. She has held various other positions in the banking arena such as Management, Mortgages, Loan Officer and Premier Banker. Shelia is also an active participant in many community events throughout the greater Tacoma area. She is involved with both the Lakewood and Puyallup Chamber of Commerce, Executive Women International, Pierce County Hunger Walk, and serves on the Pierce County Library Foundation Board. Shelia is dedicated to the cause of making a difference in both the community and youth.
Shelia is a proud parent who has taken a personal interest in the development of her two sons of both of whom have proven to be quite successful. One majored in engineering and the other education. Shelia has lived in Washington State for the majority of her life and attended the schools in Clover Park School District. She went to Western Washington University and graduated from City University with a Bachelor's of Science Degree in Business Administration with a minor in Sociology. Shelia enjoys playing music, walks, sports and spending time with puppy Sienna who is a Pekinese Lhaso mix.
Kris Shegrud
Bio coming soon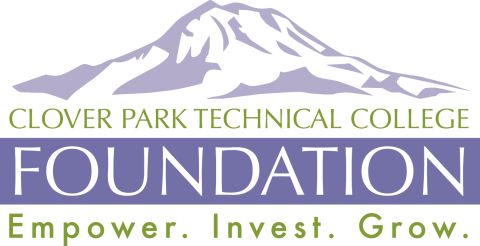 ---
Office Hours
The CPTC Foundation office is located in Building 19, room 101 on the  Lakewood campus
Monday – Friday: 8:00 a.m. – 4:30 p.m.
Contact us
foundation@cptc.edu
253-589-6082
 
---
Foundation Staff
Cathy Purcella
Foundation Executive Director
cathy.purcella@cptc.edu
253-589-5545
Kenzie Armstrong
Foundation Associate
kenzie.armstrong@cptc.edu
253-589-6083
Tanya Petrov
Foundation Accountant
tanya.petrov@cptc.edu
253-589-5683
---
Learn more about us: