Where to purchase snacks, beverages, and food on campus.
The Rainier Room is staffed by students. Hours are subject to availability based on the instruction schedule.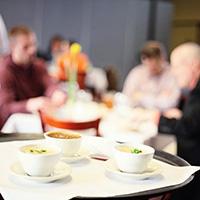 Location: Bldg. 23
Service hours vary throughout the academic year.
Food options feature a regular rotation of seasonal items and recipes being tested by current students. Check out the variety of fresh-baked pastries, cakes, cookies, savory breads, sandwiches, soup, and specialty desserts.
Bookstore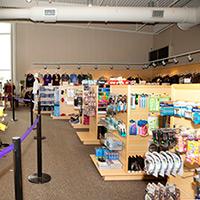 Location: Bldg. 23.
Food Options: Grab-and-go food, snacks during business hours.
Vending Machines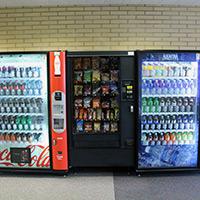 Location: SHC Break Room, Bldg 2, Bldg. 3 by restrooms (hot coffee machine & soda), Bldg. 8 Hall behind reception, Bldg 10 Upstairs & Downstairs, Bldg. 14 Upstairs, Bldg 16 Upstairs & Downstairs, Bldg 17 Hall, Bldg. 19 Upstairs, Bldg 20, Bldg. 21 Downstairs, Bldg. 25 HVAC Classroom.
Service Hours: Open during business hours.
Food Options: Prepackaged snacks, chips, candy, gum, cereal bars and beverages.