WELCOME TO CLOVER PARK TECHNICAL COLLEGE!
The Clover Park Technical College (CPTC) Entry Services (Admissions) team is here to help you get started on a bright future. The team can provide information about:
CPTC's steps to entry
Program costs and funding options
Requirements for programs
How to prepare to register
LET'S GET STARTED! Please select your starting point:
New and Transfer Students
If you have never attended college before, you are considered a new student. If you have attended college somewhere other than at CPTC, you are considered a transfer student.
Readmitting Student
If you have attended CPTC before, you are considered a readmitting student.
Special Admissions Student
If you are a veteran or if you are interested in our high school programs, income-based programs, international programs, or continuing education, please visit the Special Admissions page for admissions information and resources that pertain to your situation.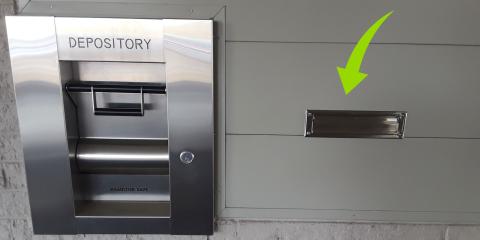 PAPERWORK DROP BOX
---
Drop box is for students to drop off paperwork for financial aid, registration, admissions and veterans offices. Please do not drop any homework in the slot for your classes.
For your convenience, a drop box is available just outside of Building 17.
Located near the overhang to the right of the main building entrance, this drop box is secure and can be accessed 24 hours a day. Contents are picked up daily from a secure location inside the building.
Clover Park Technical College does not employ high-pressure recruitment tactics. CPTC believes in a student's choice to attend and offers several mechanisms for prospective students to receive information and options to aid in selecting their institution of choice. College policy denouncing the use of high-pressure recruitment tactics is forthcoming.