Welcome to Clover Park Technical College!
Clover Park Technical College is governed by a 5-member Board of Trustees, accredited by the Northwest Commission on Colleges and Universities, and receives financial support from the CPTC Foundation.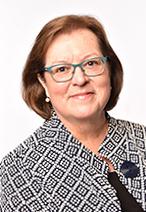 Whether you're entering college for the first time or returning to college to prepare yourself for a career change, CPTC is the place for you. As a college committed to "Educating Tomorrow's Workforce," we offer degree and certificate options in more than forty technical fields that will prepare you for a challenging and rewarding career.
As a student you will receive hands-on training by faculty members who are experts in their respective fields, who maintain strong ties with business and industry, and who pay attention to market trends. The result is that CPTC graduates are highly regarded by employers for their relevant knowledge and technical skills. 
CPTC is a college focused on your success. Here, you will find excellent, affordable education; hands-on training facilities; nationally accredited programs; and a faculty and staff that are among the most talented and innovative in the nation.
Our dedicated staff is here to support and assist you as you pursue your educational goals. CPTC has much to offer students beyond the classroom, from the Associated Student Government, to campus organizations, to professional associations, to community work-based learning, and more. I encourage you to take advantage of these opportunities to enrich your education and development.
We take a great deal of pride in the tradition of technical education at CPTC. We are excited about our future and honored that you are a part of it.
Don't wait! Get started today on your educational goals by contacting one of our friendly and helpful Student Success staff members. They will answer your questions and help you through our enrollment and admissions process. We look forward to serving you.
Dr. Joyce Loveday
President