Welcome to Clover Park Technical College!
Clover Park Technical College is governed by a 5-member Board of Trustees, accredited by the Northwest Commission on Colleges and Universities, and receives financial support from the CPTC Foundation.
Whether you're entering college for the first time or returning to college to prepare yourself for a career change, CPTC is the place for you. As a college committed to "Educating Tomorrow's Workforce," we offer degree and certificate options in more than forty technical fields that will prepare you for a challenging and rewarding career.
As a student you will receive hands-on training by faculty members who are experts in their respective fields, who maintain strong ties with business and industry, and who pay attention to market trends. The result is that CPTC graduates are highly regarded by employers for their relevant knowledge and technical skills. 
CPTC is a college focused on your success. Here, you will find excellent, affordable education; hands-on training facilities; nationally accredited programs; and a faculty and staff that are among the most talented and innovative in the nation.
Our dedicated staff is here to support and assist you as you pursue your educational goals. CPTC has much to offer students beyond the classroom, from the Associated Student Government, to campus organizations, to professional associations, to community work-based learning, and more. I encourage you to take advantage of these opportunities to enrich your education and development.
We take a great deal of pride in the tradition of technical education at CPTC. We are excited about our future and honored that you are a part of it.
Don't wait! Get started today on your educational goals by contacting one of our friendly and helpful Student Success staff members. They will answer your questions and help you through our enrollment and admissions process. We look forward to serving you.
Dr. Joyce Loveday
President
We are in the midst of challenging and traumatic times. Acts of violence, racism, and inequity are affecting Black members of our community, both nationally and locally. The senseless killings of unarmed Black men and women including Ahmaud Arbery, George Floyd, Manuel Ellis and Breonna Taylor, continue to weigh heavily on the minds and hearts of many, including my own.  
I understand that navigating, working, caring for others, and trying to simply carry on from day to day is extremely difficult. Unconscious biases run deep. We are individually accountable for standing against racism, yet we must work together to dismantle institutional racism and combat historical and present injustices impacting marginalized communities. 
We are working to embed equity further into our institutional climate, policies, and practices. I commit to providing a platform to listen and be informed by employees and students of color, who are most impacted by systemic racism, to create more equitable systems and structures. EDI training is essential and will be mandated for all CPTC employees as a collective educational foundation. Divisional participation in the advancement of EDI programming, interventions, and efforts will be supported and required. Administration and college leadership is in full support of the EDI strategic priorities identified by the Office for Equity, Diversity, and Inclusion. 
Clover Park Technical College and the members of our College community stand firmly against all acts of violence, racism, and bigotry. It is our responsibility to model respect, equity, and inclusion, and to speak out against inequities and injustices in our community and society. As a College, we will do better. We have started this important work and we will continue until a transformative change is accomplished and beyond. I want the Black members of our community to know, we see you, we hear you, we stand with you, and we are committed to action. 
Black lives matter.
Dr. Joyce Loveday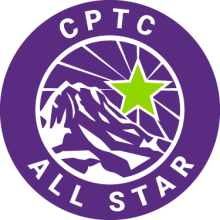 Each month, CPTC recognizes the efforts of the wonderful faculty and staff by celebrating them within our College community. Employees from every area of the College may nominate peers who they believe go the extra mile in their role and who embody the CPTC values of: 
Access
Collaboration 
Diversity 
Equity

Excellence 
Inclusion 
Innovation 
Respect 
Communication with members of the CPTC community remains one of my highest – and favorite – priorities. My goal of regularly talking with staff, students, and faculty one-on-one just got a little easier with everyone connecting remotely. Expect me to pop up from time to time in new ways. As always, I welcome you to contact me with questions and comments.
CPTC's commitment to delivering a quality education remains strong in the face of the current public health crisis because of your strength and perseverance. Thank you.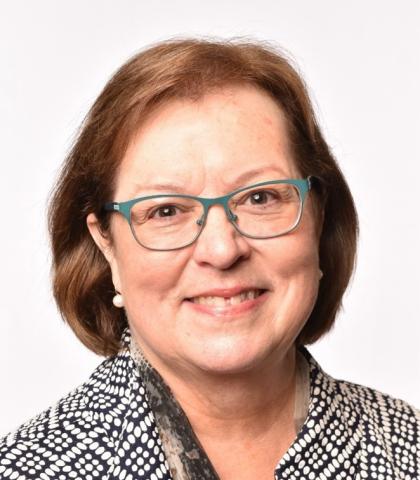 Dr. Joyce Loveday has served Clover Park Technical College in the position of President since June, 2016; however, she's been an integral part of the college community since 2002, serving in the roles of Dean for Business and Computer Technology, Assistant to the President, Associate VP for Instruction, and VP for Student Learning.
Dr. Loveday's cumulative higher education experience spans over 30 years and... read more about Dr. Loveday