Executive Team Roles and Responsibilities:
The President's Executive Team (E-Team) is only one decision-making facet in the overall shared governance structure at Clover Park Technical College.  As part of this executive leadership team, their role is to provide strategic input into CPTC's instructional portfolio, institutional budget planning process, and the delivery of comprehensive student support services.  Additionally, the E-Team advises the President on matters related to personnel, facilities, and operations.
---
Lisa Beach
Interim Co-Vice President for Finance and Administration and Executive Director for Operations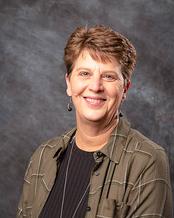 Lisa Beach has been a steadfast member of the CPTC staff since April 1993, when she was hired as a fiscal clerk and cashier. In the years since, Beach worked her way up through the fiscal and operational side of CPTC, eventually becoming the lead compliance officer with oversight of operations for both campuses. More recently, she has guided CPTC through the challenge of continuing to provide the hands-on education and related services that are the hallmark of a technical education in the face of a global pandemic. 
Raised in Montana, Beach headed to Washington State University to pursue her degree. She earned her Bachelor of Arts in Sociology/Social Welfare and began her career in operations straight away, working first for a furniture importer and later opening her own frozen yogurt store. Beach later moved over to CPTC and has seen the college go through decades of changes. During her tenure, she has earned multiple awards, the highlights of which include Excellence in Service, Employee of the Month, and Making a Difference. 
Thomas Broxson
Vice President for Instruction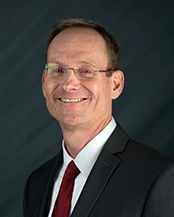 Dr. Thomas Broxson serves the Vice President of Instruction at CPTC, helping to create a vision for the future of education in our community.  As a member of the executive team, Broxson works across departmental units to build partnerships to support effective operations, and promote student success through a Guided Pathways framework, maintaining a focus on closing equity gaps for students. Broxson oversees the successful operation of programs and functions within the transitional studies, academic, professional technical, and workforce programs, as well as the Northwest Career and Technical High School.
Additionally, he serves as a Leadership Coach for the Achieving the Dream network, helping colleges identify and implement strategies to increase student success and close equity gaps across the nation. Previously Broxson served as the District Dean of Natural Sciences and Mathematics at Pierce College and led the college's award-winning efforts with Achieving the Dream to improve student outcomes. Broxson holds graduate degrees in geography and education and before moving into an administrative position nine years ago, he spent 17 years as a faculty member with stints at Oregon State University, Willamette University, Linn-Benton Community College, and Pierce College, teaching history, geography, and environmental science. He is a passionate believer in the community and technical college mission and its power to transform lives, families, and communities.
Samantha Dana
Associate Vice President for Institutional Effectiveness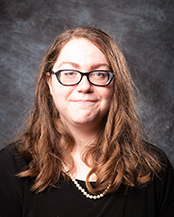 Samantha Dana serves as the Associate Vice President for Institutional Effectiveness and provides leadership for the CPTC Foundation, Marketing and Communications, Institutional Research, Grants, Accreditation, Shared Governance, and Strategic Planning. She joined CPTC in June 2018 as the Director of Institutional Research and Grants. She is the College's Accreditation Liaison Officer with NWCCU.
Dana began her career in higher education in the grants office at Springfield Technical Community College in Springfield, MA as the Grants Researcher and then Director of Grants Research and Evaluation. Prior to higher education, she was a research assistant at a federal budget think tank.
She holds a bachelor's degree in Political Science from the University of Massachusetts at Amherst and a master's of science in Government Analytics with a concentration in Statistical Analysis from The Johns Hopkins University.
Scott J. Latiolais
Vice President for Student Success
Dr. Scott J. Latiolais joined Clover Park Technical College in July of 2017 and serves as Vice President of Student Success. As such, he provides leadership for the development, continuous improvement, and assessment of the student affairs program at Clover Park. Latiolais is an experienced higher education administrator with twenty-five years of professional experience, including senior-level expertise in career and transfer education. He employs a high-impact, student-centered approach to student access, learning, completion, and employment.
Latiolais began his higher education career with foundations in student affairs at The University of Maryland, Louisiana State University, The Art Institute of Seattle, Manhattan School of Music, and The University of Washington. Before coming to Clover Park, Latiolais served as the Dean of Student Success at Renton Technical College. Cumulatively, he has over two decades of post-graduate, progressive experience in two and four-year colleges and has held various administrative positions spanning the spectrum of higher education.
Latiolais earned a Bachelor of Arts Degree in English & French Linguistics from Louisiana State University, Master of Science Degree in College Student Personnel Administration from The University of Tennessee, and Doctor of Education Degree in Community College Leadership from Northern Illinois University. He is professionally engaged in service, leadership, and public speaking at the state and national levels.
Iesha Valencia
Associate Vice President for Equity, Diversity, and Inclusion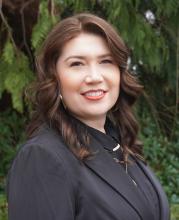 Bio coming soon.
Lisa Wolcott
Interim Co-Vice President for Finance and Administration and Executive Director for Budget & Finance
Lisa Wolcott joined CPTC in July 2014 as Director of Budget. Her role has gradually expanded in scope over the years, and she was appointed Interim Co-Vice President for Finance and Administration in August 2020. Wolcott provides leadership for the Office of Finance and Administration, which oversees general accounting, receivables, purchasing, payables, receiving, foundation accounting, grants and contracts, capital projects, budget and the college bookstore. She has her fingers on the pulse of the College's financial health, guiding colleagues through the budget development process annually. 
A graduate of Washington State University, Wolcott earned her Bachelor of Science in genetics and cell biology with a minor in molecular biology. She began her career in higher education working as a cancer researcher at WSU, later moving back to Washington's west side in 1997 and adding governmental accounting to her repertoire. In 1999, she started working for the community and technical college system as the grants and contracts specialist at Highline College. In addition to her budget guidance at CPTC, she has provided leadership for the 2022 ctcLink implementation, a long-anticipated upgrade to Washington State's 2-year colleges' information systems with implications for every student, staff, and faculty member.