Executive Team Roles and Responsibilities:
The President's Executive Team (E-Team) is only one decision-making facet in the overall shared governance structure at Clover Park Technical College.  As part of this executive leadership team, their role is to provide strategic input into CPTC's instructional portfolio, institutional budget planning process, and the delivery of comprehensive student support services.  Additionally, the E-Team advises the President on matters related to personnel, facilities, and operations.
---
Thomas Broxson
Vice President for Instruction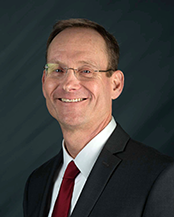 Dr. Thomas Broxson serves the Vice President of Instruction at CPTC, helping to create a vision for the future of education in our community.  As a member of the executive team, Broxson works across departmental units to build partnerships to support effective operations, and promote student success through a Guided Pathways framework, maintaining a focus on closing equity gaps for students. Broxson oversees the successful operation of programs and functions within the transitional studies, academic, professional technical, and workforce programs, as well as the Northwest Career and Technical High School.
Additionally, he serves as a Leadership Coach for the Achieving the Dream network, helping colleges identify and implement strategies to increase student success and close equity gaps across the nation. Previously Broxson served as the District Dean of Natural Sciences and Mathematics at Pierce College and led the college's award-winning efforts with Achieving the Dream to improve student outcomes. Broxson holds graduate degrees in geography and education and before moving into an administrative position nine years ago, he spent 17 years as a faculty member with stints at Oregon State University, Willamette University, Linn-Benton Community College, and Pierce College, teaching history, geography, and environmental science. He is a passionate believer in the community and technical college mission and its power to transform lives, families, and communities.
Samantha Dana
Associate Vice President for Institutional Effectiveness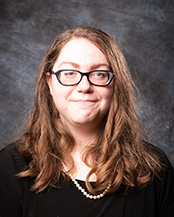 Samantha Dana serves as the Associate Vice President for Institutional Effectiveness and provides leadership for the CPTC Foundation, Marketing and Communications, Institutional Research, Grants, Accreditation, Shared Governance, and Strategic Planning. She joined CPTC in June 2018 as the Director of Institutional Research and Grants. She is the College's Accreditation Liaison Officer with NWCCU.
Dana began her career in higher education in the grants office at Springfield Technical Community College in Springfield, MA as the Grants Researcher and then Director of Grants Research and Evaluation. Prior to higher education, she was a research assistant at a federal budget think tank.
She holds a bachelor's degree in Political Science from the University of Massachusetts at Amherst and a master's of science in Government Analytics with a concentration in Statistical Analysis from The Johns Hopkins University. Dana is working on her EdD in adult and higher education at Oregon State University.
Amelia Grayson
Vice President for Finance and Administration
Amelia Grayson will become the Vice President for Finance and Administration effective August 1, 2023. Photo and profile are forthcoming.
Dean Kelly
Vice President for Student Success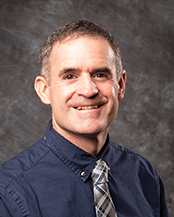 Dean Kelly joined Clover Park Technical College in July 2014 and serves as the Vice President for Student Success. He started at CPTC as the Director of Advising, establishing a new proactive advising model that matched advisors with programs and creating closer connections with faculty and students in the classroom. He also served as the Dean for Student Success with responsibilities for Student Conduct, behavior intervention, and Title IX.  Since 2017, he has held the role of co-chair of the Guided Pathways/Achieving the Dream committee, facilitating campus-wide improvement efforts focused on increasing student access, retention, and completion. In addition, he is a Guided Pathways coach for Washington State through the State Board for Community and Technical Colleges.
 
His 30-year career has spanned K-12, non-profit, and higher education industries serving as a middle school and high school teacher, grant writer, Director of TRIO Programs, and student administration.  He earned a bachelor's degree in Secondary Education from Pacific Lutheran University and a master's in public administration from the University of Washington.  
Iesha Valencia
Associate Vice President for Equity, Diversity, and Inclusion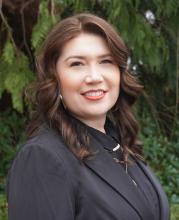 Iesha Valencia works across administrative divisions to deepen the college's ongoing efforts to foster an environment of belonging for people who are historically underserved, and create a more diverse, equitable and inclusive community for all faculty, staff and students. Fittingly, she began her role as CPTC's Chief Diversity Officer on MLK Jr. Day in 2022.
Valencia brings 16 years of experience, both in higher education where she supported and served under-represented and non-traditional students, and as an independent consultant helping leaders create an inclusive work culture. Most recently, she worked at Highline College as Associate Dean for Student Life.
Valencia is a third-year Ph.D. student in the Higher Education Leadership program at Colorado State University. She received her M.Ed. in higher education and student affairs from the University of Vermont and a bachelor's degree in child development from California State University, Chico.