Why Choose the Dental Assistant Program?
CPTC Dental Assistant graduates have a lot to smile about! Join an exciting field of healthcare with opportunities for growth while making a positive impact in the lives of patients and their overall health. In this hybrid program, you will receive valued hands-on experience, learn what it takes to be a team member and make life long professional relationships. CPTC's Dental Assistant program graduates are highly trained and sought after. Our program is accredited by the Commission on Dental Accreditation, and our student test scores on all three parts of the Dental Assistant National Board exams are consistently higher than other schools in the state and nationally. Further, the Dental Assistant degree typically takes just five quarters to complete - you can get a great education and get ready for a fulfilling career in just over a year!
Employers are looking for professional dental assistants that have great soft skills as well as technical skills.
How Long It Takes:
Dental Assistant ADA Accredited AAT Degree: 5 quarters
All program lengths are estimates and are not guarantees.
Find lots more information about the Dental Assistant program here: 
---
Meet Your Instructors
 Roberta Wirth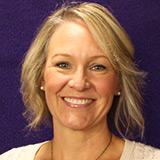 Roberta Wirth graduated from CPTC's Dental Assistant program in 1983 and worked in pediatric and general dentistry for seven years in Tacoma. She's been teaching at CPTC as a full-time instructor since 1990. She has an MS from Liberty University in Human Services with an emphasis on Executive Leadership.
Bldg 14, Rm 107
253-589-6024
roberta.wirth@cptc.edu
---
 Hannah Precour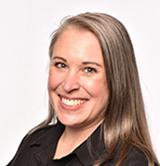 Hannah Precour graduated from CPTC in 2010 as a Certified and Registered Dental Assistant with a Dental Assisting Degree in Applied Technology. Hannah worked in an Endodontic Specialty office and a general dentist office for five years. Hannah also holds a BS in Human Resources Management.
Bldg 14, Rm 10 7
253-589-5967
hannah.precour@cptc.edu
---
Taylyr Breiner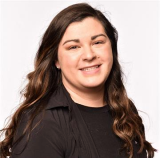 Taylyr Breiner graduated from CPTC in 2015 as a Certified and Registered Dental Assistant with Associates of Applied Technology in Dental Assisting. Taylyr has worked in Pediatrics, General dentistry. She has been a faculty member of the Dental Assisting program since 2017 and currently works part time as a Certified Dental Assistant. Taylyr also has a BAS in Operations Management from CPTC. 
Bldg 14, Rm 101
253-589-6023
taylyr.breiner@cptc.edu
---
Dental Assistant Program Information Sessions usually occur at 3 p.m. on the second and fourth Wednesday of the month.
To learn more about information sessions, visit cptc.edu/info-sessions. 
Visit the Academic Calendar at cptc.edu/academic-calendar to see when the next information session is scheduled.