Why Choose the Aviation Maintenance Technician Program?
Airliners, business jets, helicopters, general aviation aircraft and more ... there are so many different fascinating varieties of aircraft! The Pacific Northwest boasts a tremendous heritage of aviation, and that continues to grow today. There is a great - and growing - need for qualified aviation maintenance technicians. 
Employers look for basic skills in aircraft structures, systems, troubleshooting, regulations, teamwork and personal accountability. These are the foundation of our Aviation Maintenance Technician (AMT) curriculum, taught by award-winning instructors at our state-of-the-art South Hill Campus. Our AMT students average among the highest pass rates in the nation for FAA certification.
If you're fascinated by the mechanics of aviation, this program and career path might be for you.
Meet Your Instructors
Greg Doyon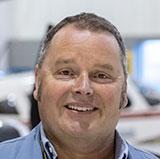 Greg Doyon has experience in aviation maintenance spanning more than 40 years. He graduated from Embry-Riddle Aeronautical University in Daytona Beach, Florida. He holds an Airframe & Powerplant Mechanic's Certificate with an Inspector's Authorization and is experienced in a wide range of aircraft, from antique-propeller and piston-engine aircraft to modern turbine-powered equipment.
South Hill, Rm 116
253-583-8915
gregory.doyon@cptc.edu
---
Curtis Guttromson
South Hill, Rm 120
253-583-8910
curtis.guttromson@cptc.edu
---
Earl Joy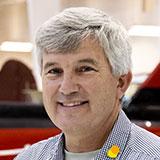 South Hill, Rm 118
253-583-8917
earl.joy@cptc.edu
---
Greg Woodruff
South Hill, Rm 117
253-583-8921
Greg.Woodruff@cptc.edu
Aviation Maintenance Technician Program Information Sessions usually occur at 3 p.m. on the second and fourth Wednesday of the month. 
To learn more about information sessions, visit cptc.edu/info-sessions. 
Visit the CPTC Calendar at www.cptc.edu/calendar to see when the next information session is scheduled.