Spring Quarter 2017 Registration is now open. Visit www.cptc.edu/register for complete details.
Skip to main content
Medical Assistant
Our Medical Assistant Program can prepare you to perform a wide rage of duties in physicians' offices, clinics and other outpatient health care settings.
Get More Info
Visit the Program
Our next program info session for Medical Assistant is February 22 at 3 p.m. in Building 21, Room 122 . Come meet the instructors, see the classrooms, and learn how you can get started!
How Much It Costs
For program costs, visit the Tuition and Fees page.
Costs are estimated and are not guarantees.
You can learn more about financial aid and scholarships right here. Or view our full tuition & fees breakdown.
How Long It Takes
Medical Assistant AAT Degree
Avg. # of Quarters: 5
All program lengths are estimates and are not guarantees.
Potential Careers
Graduates may find employment as medical assistants. In Washington, median pay for medical assistants is
$35,300 per year.
This is not a guarantee of employment or a certain wage. Full career data available at careerinfo.net
What You'll Learn
You'll gain hands-on training in medical terminology, medical law and ethics, administrative procedures, medical coding, scheduling appointments, and interviewing and instructing patients.
Learn More
The Medical Assistant Program's five-year average for employer satisfaction is 93%.
Stories About Our
Medical Assistant

Program
CPTC Offers Nurse Camp Students Hands-On Experience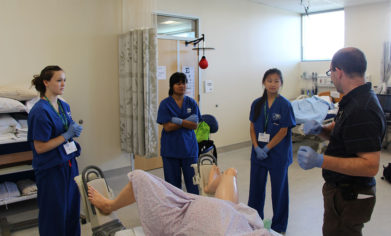 Clover Park Technical College's health sciences and human services programs enjoyed a special group of visitors Thursday afternoon, as 18 local high school students joined CPTC's instructors and students for some hands-on experience as part of the 2016 Nurse Camp.
Student Finds Direction in Army Reserves and CPTC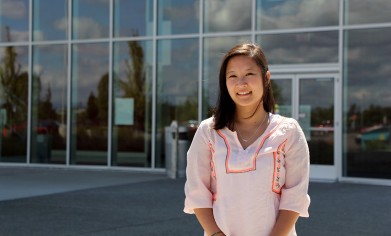 While serving in the Army Reserves, Tiffany Nguyen was inspired to pursue an education in the medical field at Clover Park Technical College.
Degrees & Certificates
Medical Assistant Degree
Avg. # of Quarters: 5
Meet the Instructors
Lora Keith
Contact Lora Keith
lora.keith@cptc.edu
253-589-5833
Michele Jones
Michele graduated from Clover Park Technical College and the University of Washington. She's an advocate for education, especially technical college education.
Contact Michele Jones
michele.jones@cptc.edu
253-589-5841